Kids Need a New Vision of Hope!
Published June 27, 2023,
2
min read.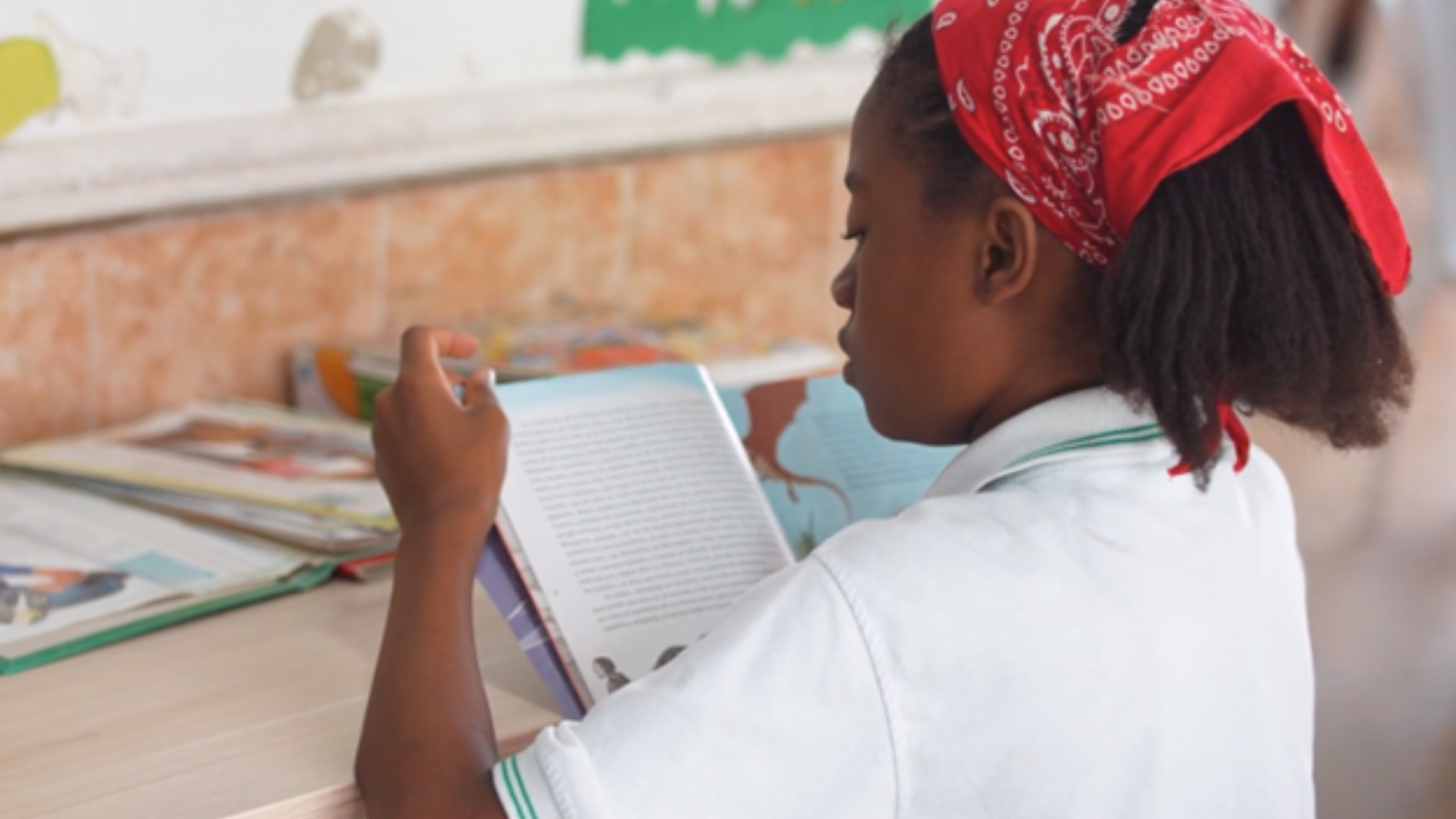 Young Mary* attends a primary school in Colombia and receives after school care for at-risk children at Tiempo de Paz. She recently shared her dream of becoming a nurse one day, even though less than half of Colombian teens will even graduate from high school.
The odds are even lower for an at-risk child living close to the poverty line in a rough neighbourhood. But Mary is determined to beat those odds! And we need to give her a fighting chance.
"In the future I would like to be a nurse, and so I want to keep up with my studies."
Mary lives in the rough and tough city of Medellin, where vulnerable families like hers can get lost in the many needs people face daily. Mary's mother babysits to earn what money she can. And unlike many of her friends, her father is still in the picture – though he must live apart from his family 10 months of the year just to find work.
Mom and the kids are doing their best, but the family is struggling.
Mary looks to her Tiempo de Paz learning centre as an oasis in a chaotic world. Here, she finds friendly faces, a library, art, music, creative activities, a hearty lunch, literacy & learning support – and hope. Here, Mary gets the critical support she needs to help her stay in school over the long term – to beat those odds.
While Colombia is a highly developed country in many places, the inner-city streets of Medellin have a rough legacy of gangs and drug cartels which cast a shadow of violence and neglect over the city. Many families live in poverty, their children at very real risk of street violence, trafficking, or of joining a gang themselves.
Without support, children like Mary have little chance of escaping the cycle of school drop-out, poverty, and a troubled youth – a particularly dangerous situation in a city where drug lords actively recruit and entrap children to do their street level work.
Boys and girls are just a useful tool for gangs to use in their criminal activities, as the children will not be imprisoned.
But the three Tiempo de Paz learning centres in Medellin, Colombia are giving kids a chance at another kind of life. The team here provides vulnerable children and families with an alternative vision for their lives – one where God is at the centre, where children are encouraged and taught to reach for their God-given potential.
Children can learn and grow in a caring Christian community at Tiempo de Paz.
Learning & education support, in part, means that children like Mary have access to books & literacy supports, which are essential for vulnerable children who are looking to find a way out of poverty. From picture books to information texts, with plenty of Christian books to inspire a walk with Jesus, books are steppingstones to a brighter future for vulnerable children.
As critical as having a safe place to learn and grow is for children everywhere, Tiempo de Paz also plays a critical role in children's lives by teaching them to believe that there is another way – a better, safer, and healthier life than the mirage promised by the drug lords of Medellin, Colombia. A Christ-led, whole-person way which honours our Creator.
And by equipping at-risk children to learn and grow and make good choices in life, boys and girls will stand a better of chance of giving their own children opportunities to thrive.
*child's name has been changed for her privacy